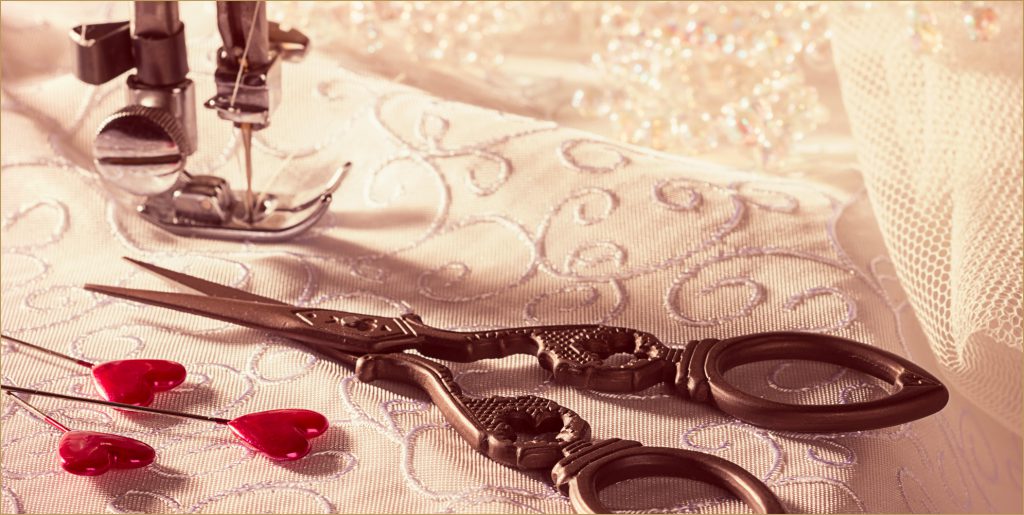 Wedding Dress Timeline: I'm Ready to Buy My Gown, What's Next?
Congratulations! You are finally shopping for the wedding dress of your dreams. We're sure you have a million questions, but, no worries, we have your back. This week we're going to go over everything you need to know when it comes to the time frame of dress shopping.
When Do I Start Wedding Dress Shopping?
The ideal time to begin wedding dress shopping would be about one year before you tie the knot. Now, this may sound like it is too soon, but you'll understand why shortly. Gowns can take about nine months to arrive and you still need time for slight alterations as well as steaming and pressing of your bridal gown. Brides come to Castle Couture to find the wedding gown of their dreams and these gowns are created by some of the most fabulous – and busy – bridal gown designers in the world, like Matthew Christopher, Allure Bridals, and Stephen Yearick. After you fall in love with one of our designers' gowns, we will place the order straight to the designer's warehouse.
Each gown order we place is custom-made for you. This means the fabric is cut based on your body measurements and in the colors you requested (which is why our bridal gowns are considered final sale). It takes time to cut the fabrics, create the gown, and add any custom beading or appliques the bride may have requested. Most gowns (not all!) are made overseas, so once you factor shipping into this process that can easily be an additional four to six weeks.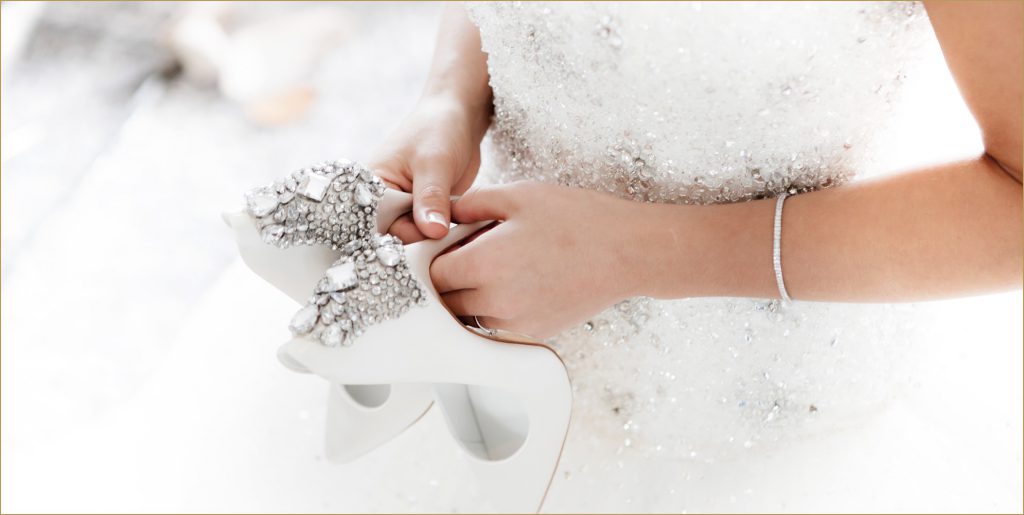 My Dress Came In, Now What?
So exciting! The gown in which you will be starting your "happily ever after" has arrived. The next step would be to set up your "Try On Gown" appointment, commonly known as your TOG. This appointment is your chance to check out your beautiful gown, show your family, and make sure that everything is perfect. At this appointment, we suggest bringing the undergarments that you plan on wearing the day of your wedding as well as your heels. This is not an alterations appointment, but it is an opportunity to meet with our fabulous seamstresses who have worked on endless couture gowns and have years upon years of experience! At your TOG, a seamstress can give you a quote as to how much your alterations may be, based on the gown, beadwork, and any custom work you may want to be done to the dress.
Let the Alterations Begin!
Starting alterations means you are that much closer to the big day! Alterations should be started about three months before you say, "I do." The reason is that this is most likely the closest your body is going to be to how it will look the day of your wedding, yet still allow for the alterations to be finished in time. Be prepared to have an average of three to five fittings. This is because your first appointment is simply to chat with the seamstress, get pinned, and explain what your goals are for the gown. We chatted with one of our alterations department supervisors, Jess Tolwinski, to get her advice for any brides that are about to begin the alterations process. "I always recommend bringing a friend or family member with you that you really trust. There are a lot of decisions that need to be made when it comes to how the gown will look and having someone help you is always a great feeling. This is your big day and making sure you look absolutely perfect is always our goal," explained Tolwinski.
Once alterations are complete, the bride will typically pick up her gown about two to three days before the wedding. This is so the gown is steamed and stuffed to perfection and will be flawless when removed from the white garment bag on the wedding day!
---
If you enjoy informational blogs like this let us know! Email us at PR@castlecouturenj.com and tell us what you want to learn about next.