How to Get Ready for Prom
What's the most wonderful time of the year here at the Castle? That's easy: it's prom season! Prom season is in full effect for us and we want to have you join in on the fun. Here we are going to walk you through the steps necessary to help ensure you have the most amazing prom night!
Finding the Perfect Prom Dress
Prom dress shopping can certainly be overwhelming. There are thousands of gowns to choose from at Castle Couture and to be able to pick only one is super stressful (especially when all of them are so beautiful!) So, let's start with our tips and tricks for finding the perfect gown.
At Castle Couture you do not make an appointment to shop for your prom dress. This is ideal because you can come at any time of the day and work around your schedule. Finding time to do anything as a junior or senior in high school is hard enough; finding a prom dress should be enjoyable and not at all add to your busy schedule. Because it is on a first-come, first-served basis, we always recommend coming first thing in the morning (even more so on weekends!). This way, you probably will not have to wait and can walk right into our prom boutique.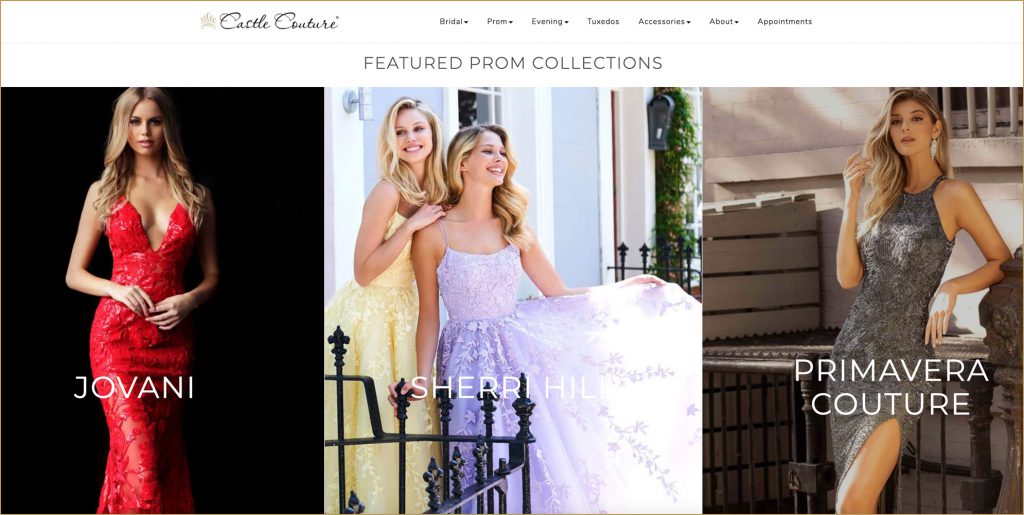 First, we suggest doing a little research online before you come to our store. This can be done by checking out our website or even our Instagram page to give you some ideas and show you different styles of prom gowns. When you arrive at our store, you will be matched with a prom stylist whom you can show your images to. This is extremely helpful for the stylist because she can begin by pulling prom gowns for you to try on that are similar to what you are showing her and then work from there. Our prom boutique has thousands of gowns in stock that can be purchased the day of your visit. This is fabulous because you get to take the gown you fall in love with home that day!
Second, we know it is a race within the schools to buy your gown first, due to the fact that you do not want someone else to have the same dress. We completely understand this, but, when it comes down to it, you should never settle for something you do not love. If the gown that you fell in love with happens to be someone else's gown as well, that only means you both have amazing taste! Celebrities in Hollywood often wear the same gown, so totally do not stress over wearing the same gown as someone who is not even in your friend group!
Another major tip we always give our prom girls is to not worry about what others think or what others are wearing. Many times throughout a weekend we will hear our prom shoppers say they're worried about what a friend group or boyfriend/girlfriend will think and we always remind them to wear whatever makes them feel beautiful! Prom is a time where you can wear something fun and different, so the only opinion that will matter when you look back at your photos in ten years is your own.
Add an Accessory!
Now that you have the most stunning prom dress in your high school, it's time to top off the look with some accessories! Downstairs at Castle Couture, we offer an array of beautiful prom accessories that will pull your entire look together. Accessories are something that can be purchased anytime before the big day, but we recommend shopping the same day you bought your prom gown as you have the gown right in your hand! Accessories can range from a beautiful evening bag, which is glamorous and the perfect size for the necessities of prom night, to jewelry that will allow the lights from the hall to dance off of your gems all night long.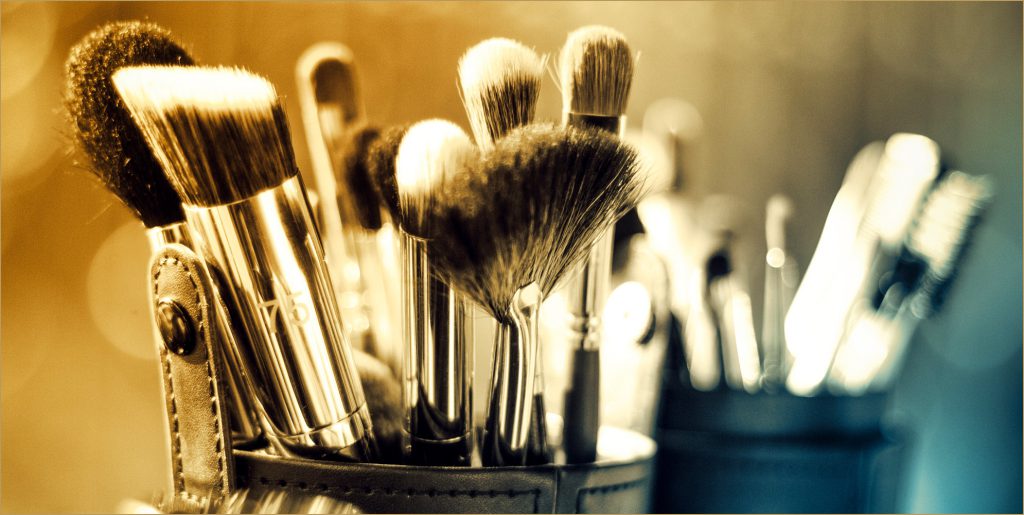 Let's Get Glammed!
Now that you found the perfect prom dress and accessories, let's talk about how to get the perfect hair and makeup. You should try and book an appointment with your hair and makeup artist about three months in advance to ensure you get the date and time that you'd like. You must remember that hundreds of girls will be looking to book the same date and approximate time that you want. To ensure you get first pick, the earlier to call is the better!
Some of our favorite looks for prom would include a neutral, smoky eye and a beautiful, glossy lip. A neutral, smoky eye will give you that full glam look that, perhaps, your favorite influencers look to accomplish but without looking too much out of your element! As for hair, it really depends on your gown. A high-neck gown pairs beautifully with a slicked-back ponytail while a strapless dress and huge Hollywood curls are a lovely match.
Fitted to Perfection
Now that you have your gown and your hair and makeup appointment is booked, it's time to get fitted! We recommend booking an alterations appointment for your prom dress as soon as possible. Because hundreds of girls are getting their gowns fitted to them around the same time, seamstresses and tailors will be booking up fairly quickly. Once you have your alterations appointment, bring your shoes and undergarments to your first fitting! When you arrive prepared, you can be taken care of immediately and have your gorgeous gown fitted to your body perfectly.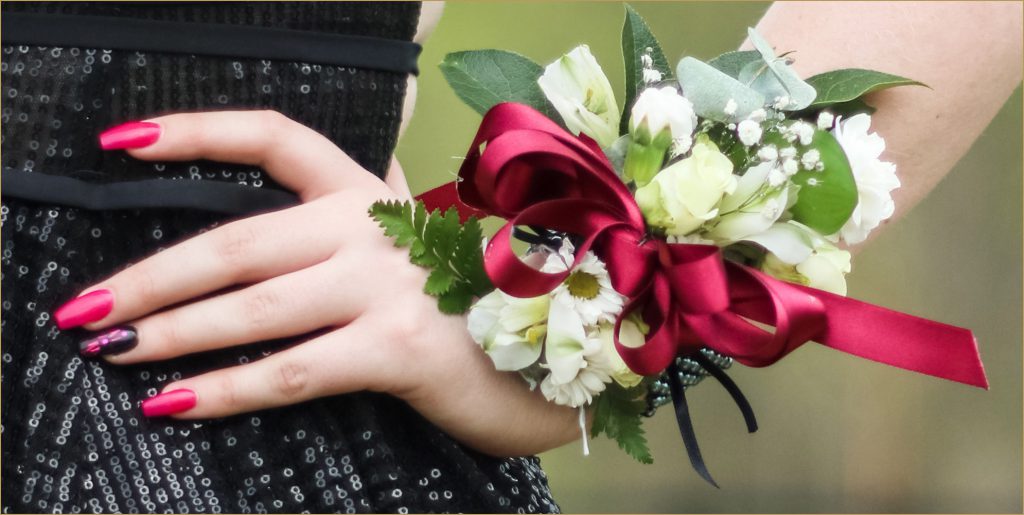 Don't Forget About the Flowers!
Flowers always seem to be the one thing people tend to overlook. Whether it is for a day as large as their wedding or as exciting as their prom, it seems to be a detail easy to neglect. We suggest finding a corsage and boutonniere that will complement your and your date's attire. Placing this order a few weeks before the date of your prom is the safest bet so you can make sure the florist has enough time to fulfill your and your date's order.
Happy Prom Day!
The key to having the perfect prom day is to relax and prep everything beforehand. When the day comes there is only so much you can alter, so you have to go with the flow and enjoy your day! Make sure to leave yourself with lots of time so you can soak everything in and remember this day for the rest of your life. We sat down with Nicole Brain from our prom department and asked her what tips she would give to someone in order to ensure a smooth prom day. "Leave all your stress and negativity at home. This is supposed to be an effortless and most amazing time of your life. You only have a junior/senior prom once, so make sure to make the most of it! Take lots of photos. This way, you can look back at all the great memories you have made."
---
Send all your prom looks over to our Instagram page @castlecouture and tell us how you will be prepping for prom.